Sharon Hills Nature Preserve – Manchester, MI
Located on the western side of the county, this 67-acre preserve is a pocket remnant of what Michigan looked like before farming cleared most of Washtenaw County.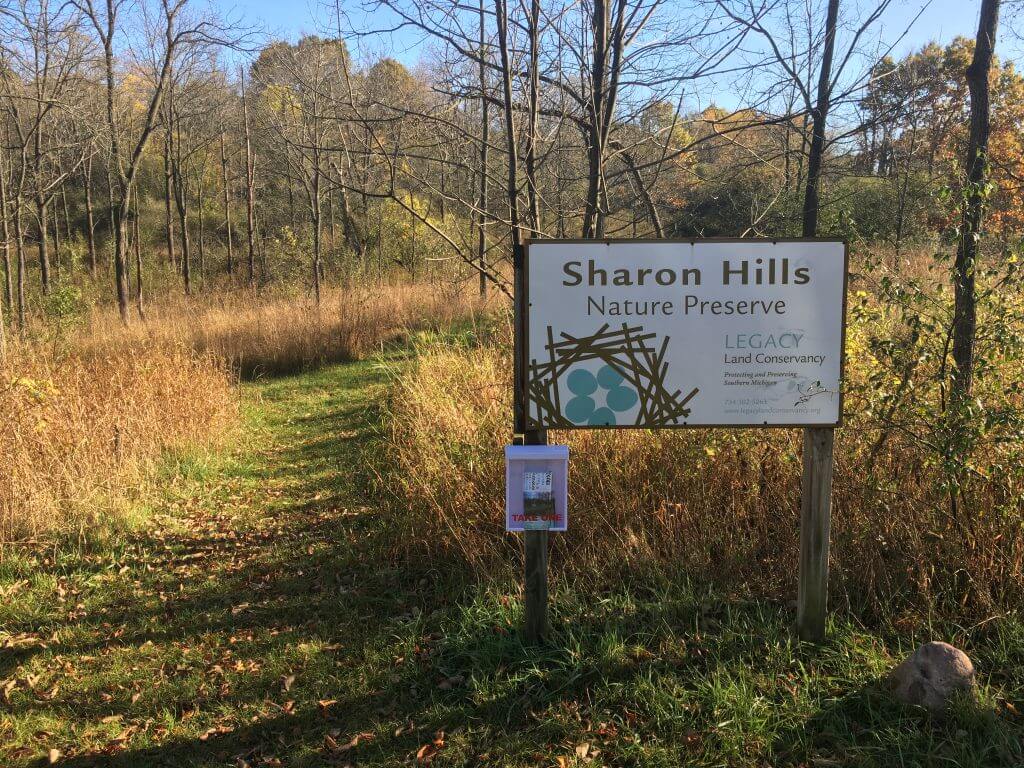 The hills of the Sharon Short Hills were formed between 13,000 and 16,000 years ago as the glaciers of the last ice age began to retreat. These sandy, rocky piles are called glacial end moraines and mark the furthest advance of the glaciers that once covered the North American continent.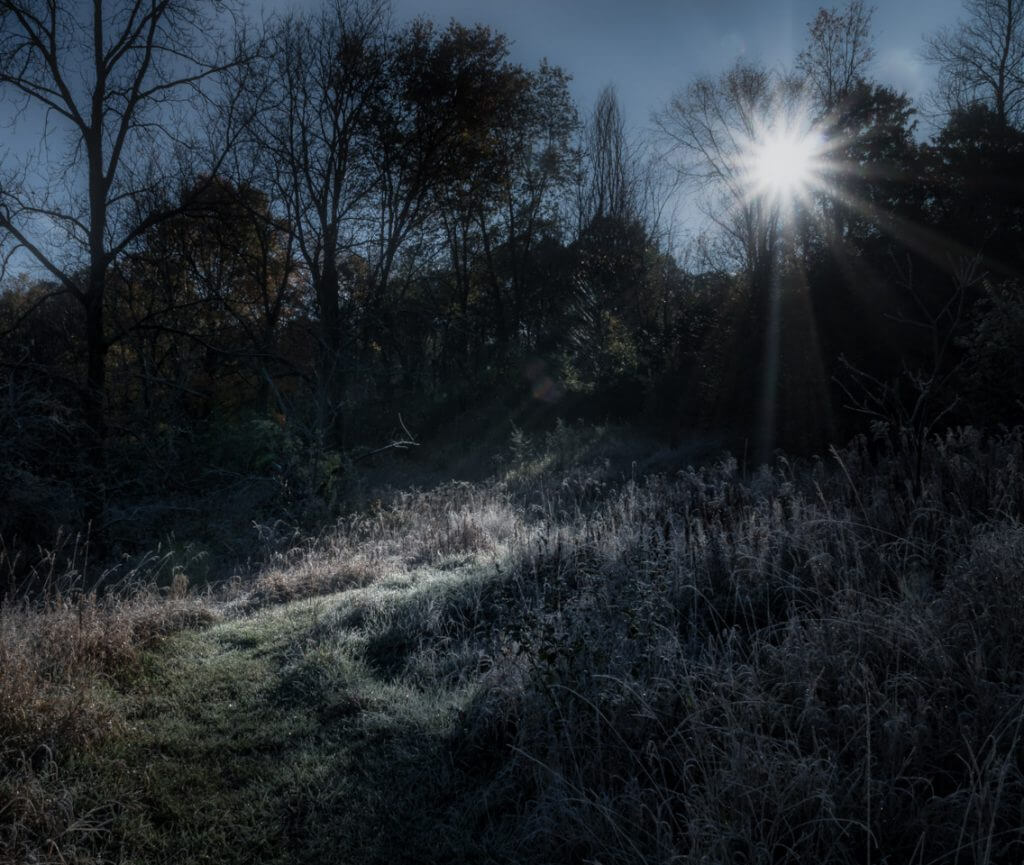 The hilly terrain contains prairie remnants, oak-hickory forests, meadows and bushed wetlands. A well-maintained loop trail takes you through the preserve, visiting most of the habitats. There is also a set of inner loops that allow exploration of the whole preserve.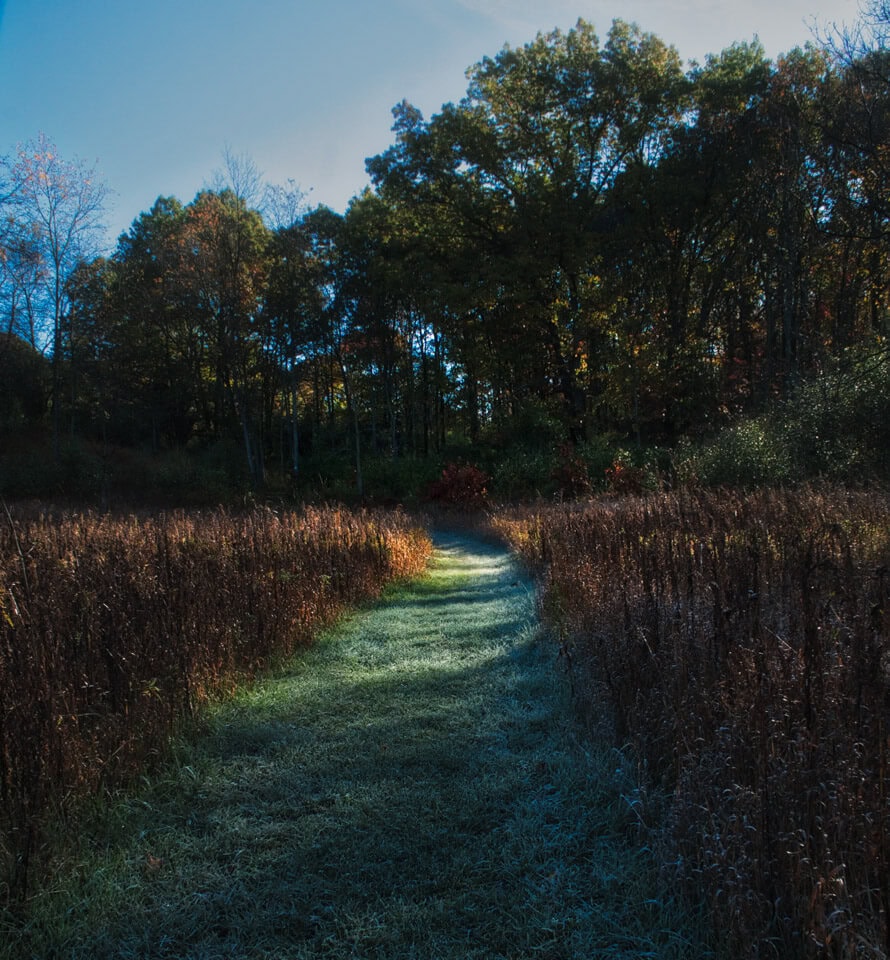 This area is beautiful any time of year, however, the fall brings out its best features. We visited in October and the frost, fog and foliage made for spectacular scenery.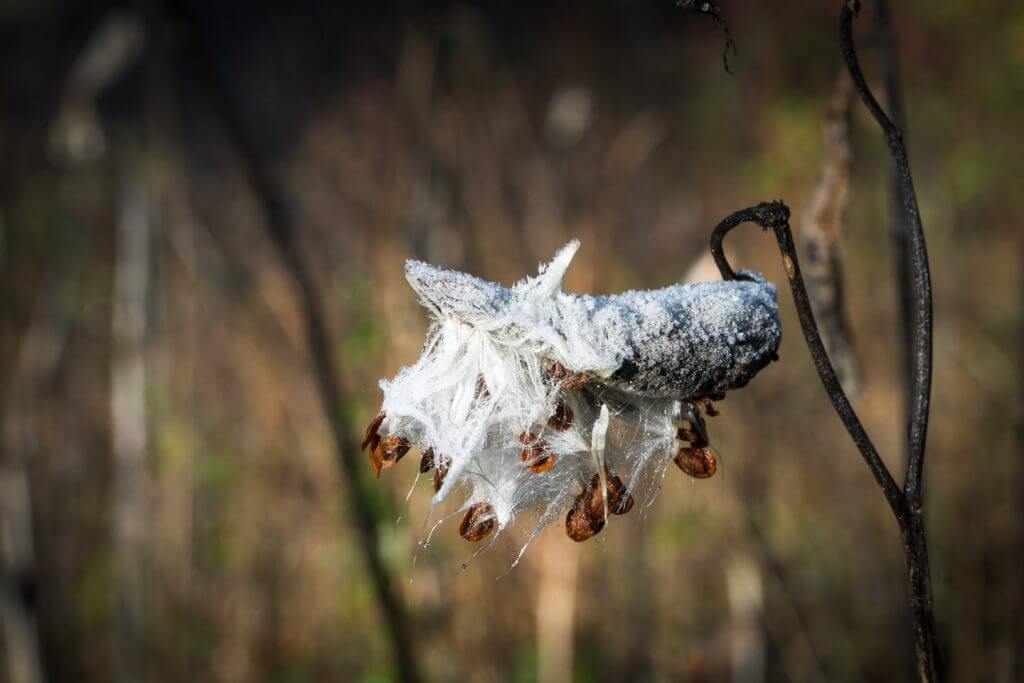 This area has remained mostly unchanged in modern times due to the poor soils and hilly terrain that made farming it impractical. This area was mostly used for open grazing and therefore was able to maintain its character.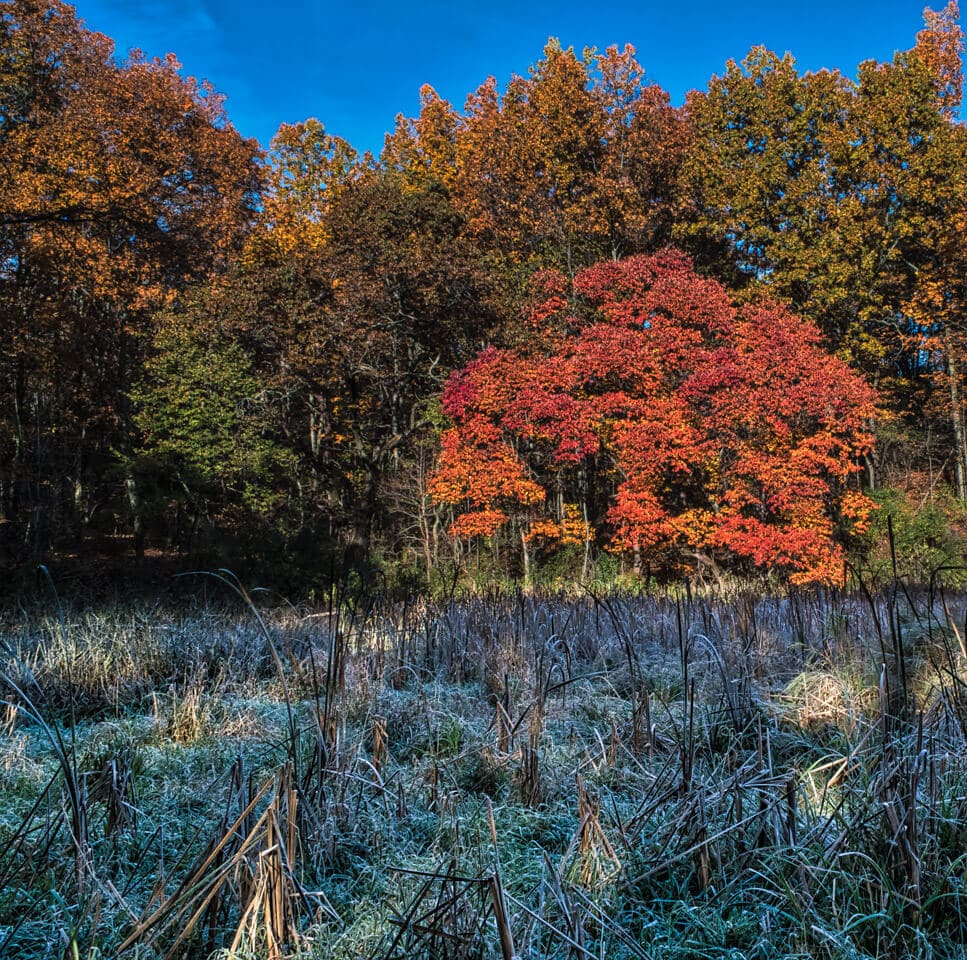 What is left has quite a bit of geological importance and is a great property to have under conservancy.
Where is this?
More information:
Managed by – Legacy Land Conservancy
Address – Sharon Hollow Road (between Walker and Washburn Roads)
Year Created – 2000
Size – 67 Acres
Fee – No
Parking – Lot
Website – http://bit.ly/2I5VON5